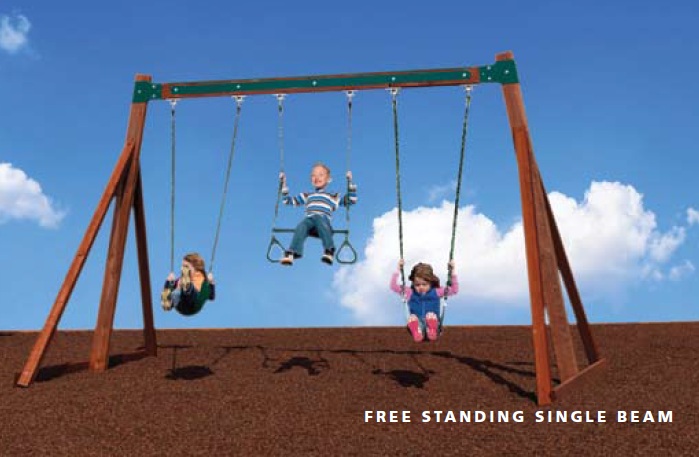 30 Mar

Free Standing Swing Beam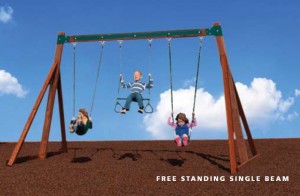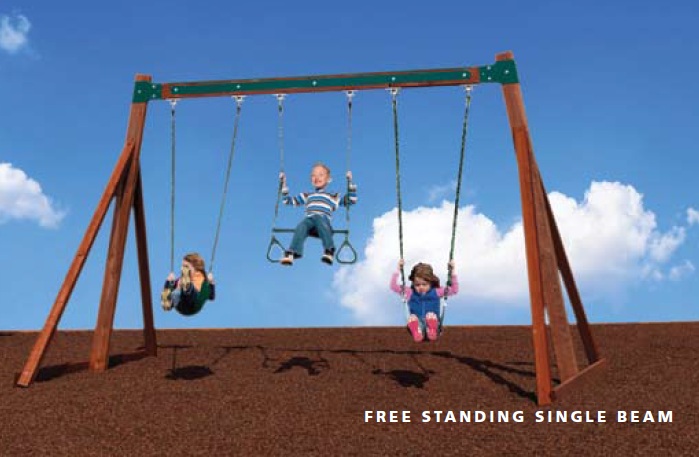 Free-Standing Swing Beam – Only $1220.00 $899.00!
The Free-Standing Swingset is perfect for smaller yards and comes standard with space for three swing accessories. The 4"x 6" top beam is enhanced with an additional steel top plate for added strength, and the end beams are made of thick 4"x 6" timbers for the strongest and most durable free-standing swingset available. Like all Backyard Adventures swing beams, the Free-standing Swingset has solid steel strips for additional strength and uses our compression clamps so parents can swing with their kids!
Note: Swing accessories are customizable. This Free-standing swing beam is priced with 2 belt swings and a trapeze bar. Please contact us for customizations and installation prices!
Footprint: