Our introductory play set is perfect for younger children and smaller yards, and comes complete with some of our most popular accessories.
Standard Features:
Tarp Roof
3 Position Single Beam
2-Belt Swings
Trapeze Bar
Rock Wall
Picnic Table
Flat Step Ladder With Hand Rails
Deluxe Wave Slide
Slide Options:
Standard 10′ Wave Slide….Double Wall 10'Wave Slide….10′ Rocket Slide
Glider Option:
The Expedition series playsets come standard with 2 belt swings and a trapeze bar. You can upgrade our Expedition series playsets with a two person Rocket Rider Glider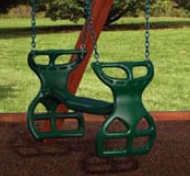 Playset Dimensions:
15′ 2 5/8″ (W) x 14′ 11 1/16″ (L) x 12′ 2″ (H)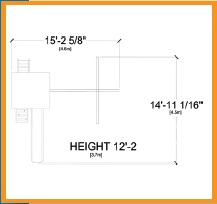 Warranty: 10 Year Warranty on Expedition Series Playsets.
Designed For Children of all ages!